---
---
Contact
---
page last modified:
March 2005
Introduction
Bromine monoxide total column values are derived from GOME and SCIAMACHY spectra. This level-2 data is the bases of the BrO level-3 global fields. At a later stage, the tropospheric part of the total column will be derived.
Archives
The BrO Level-3 Product consists of:


Example: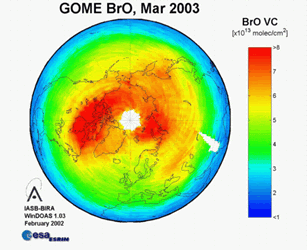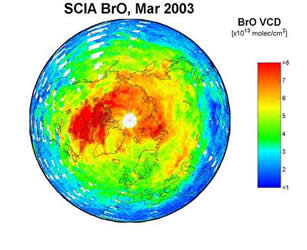 The montly maps of BrO from GOME (left) and SCIAMACHY (right)
on the Southern hemisphere for the month of March 2003.
Documentation and related subjects